Welcome back,
Congratulations! If you are reading this article then you are now holding a vacant mobile home in the fall/winter months, or you're educating yourself about what to do when this happens to you. Most areas around the country experience some freezing weather, some way more than others.
Enemy #1: Standing water Freezing in pipes
Just a few hours of freezing temperatures can damage and burst your mobile home's water pipes both inside and underneath your investment mobile home. Completely replacing the water pipes underneath your mobile home may cost you between $1000-$1500 installed by a handyman.
Costly damages can happen in just 1 night.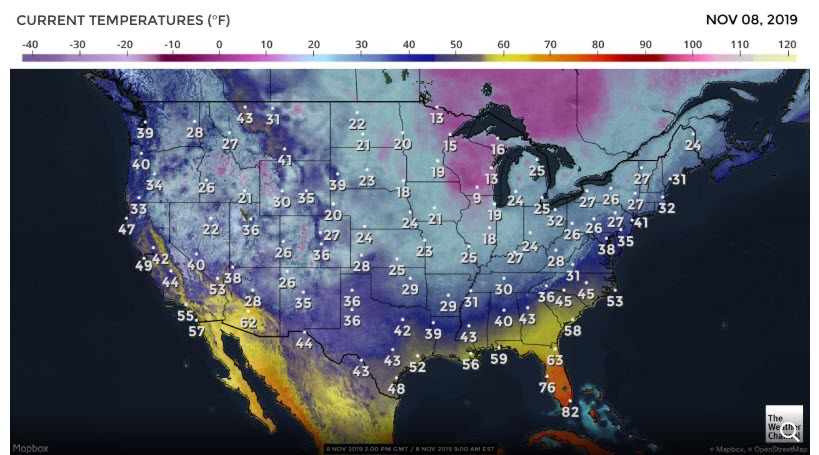 Be ready for winter. Active mobile home investors please see below…
Scenario #1: VACANT Mobile Home you're having Repaired
If you're an active mobile home investor, this will be the main section for you. In these situations you're fixing a mobile home and want to keep it safe from freeze-related damages.
While fixing and rehabbing a mobile home you will typically have the power and water turned ON inside the property. If there is a gas oven or gas furnace this is ideally properly working and the gas-lines have been pressure-tested if vacant and required by law.
Keep heat on 50° or higher to prevent water pipes inside the mobile home from freezing and bursting. (must do)
Option 1: In areas with minimal freezing (few nights here and there), let water drip over night when freezing temperatures arrive. A slow drip will keep water moving in the pipes and are less likely to freeze/burst. (highly recommended)
Option 2: In areas with moderate freezing (consistent days and nights), wrap pipes under home in heat tape and/or foam-noodle insulation. (highly recommended) It only takes a one-time freeze to burst pipes.
Option 3: In areas with severe freezing (continued days and nights for weeks and weeks), wrap pipes under home in heat tape and foam-noodle insulation as above. (highly recommended)
Seal leaks around windows, doors, vents with exterior/interior caulking. Seal larger gaps in ceiling and floors with Great Stuff brand expanding foam. (optional, but recommended)
Install outdoor facet protectors. (optional, but recommended)
Replace missing skirting to provide a shield from the wind and cold weather. (optional, but recommended)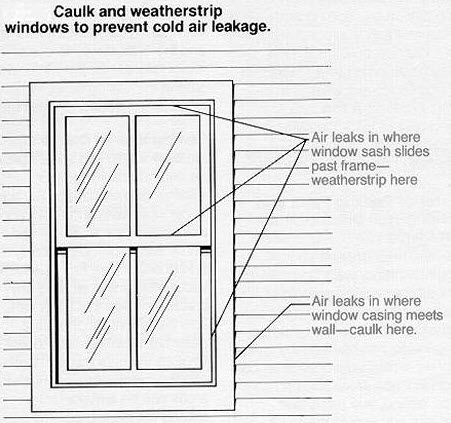 Helpful article: Properly adding heat tape to your mobile home 101
---
Scenario #2: VACANT Mobile Home (just sitting for the next few weeks or months)
In these situations, you have decided to hold this investment mobile home empty until the warmer weather arrives. In this scenario the utilities are all usually turned OFF. In this scenario the mobile home likely needs significant rehab/repairs or else it likely would already be on the market for rent or resale.
In situations like this you are ideally paying no lot rent or the mobile home is on your own private property. You may strategically be waiting because you are busy with other projects, waiting on a handyman, taking a lengthy vacation, waiting for more cash-buyers at tax time, etc.
Turn OFF the main water shut-off to the mobile home.
Turn OFF gas or electric to hot water heater. Drain hot water heater.
Open all faucets to allow more water to drain naturally.
Use a portable air compressor to force compressed-air into the mobile home's pipe system. This is optional however recommended if the home will be sitting for weeks and weeks. Portable air compressors may be found online or at a local pawn shop for under $100.
Pour 3-4 cups RV antifreeze (antifreeze made for recreational vehicles) into each of your mobile home's drains, including the; sinks, bathtubs, toilet bowls, and toilet tanks. This will help keep any remaining water in the lines from freezing.   
There are more than 5 steps to properly prepare your mobile home for being vacant in the winter months, however the video below does a very good job at explaining the specific process to safely remove all water from your water lines.
Pro Tip: Even thought the home is vacant, check on your investment occasionally to inspect for damages, new issues, and squatters. Instruct the neighbors to alert you if anyone is seen next door.
---
Educating Your Payment-Buyers on Preparing for the Colder weather
Many mobile homes are leaking thousands of dollars of hot air in the winter and cold air in the summer. This may cause your tenant-buyer's electricity, gas, or propane bills to skyrocket during colder or hotter months of the year.
Enemy #2: Air gaps & poor insulation letting out air.
If you are selling a mobile home via monthly payments then consider speaking with your tenant-buyers and educating them on the benefits of increasing the insulation and sealing up major air gaps in the mobile home. Great Stuff brand foam is a common gap-filler around traditional homes and mobile homes.

Increasing the efficiency of a mobile home may lower the payment-buyer's energy bill monthly and extend the life of the home's heat/AC systems.
Helpful article: Insulating your mobile home 101
Provide the Free Mobile Home Winterization Checklist to each of your payment-buyers during the summer months each year.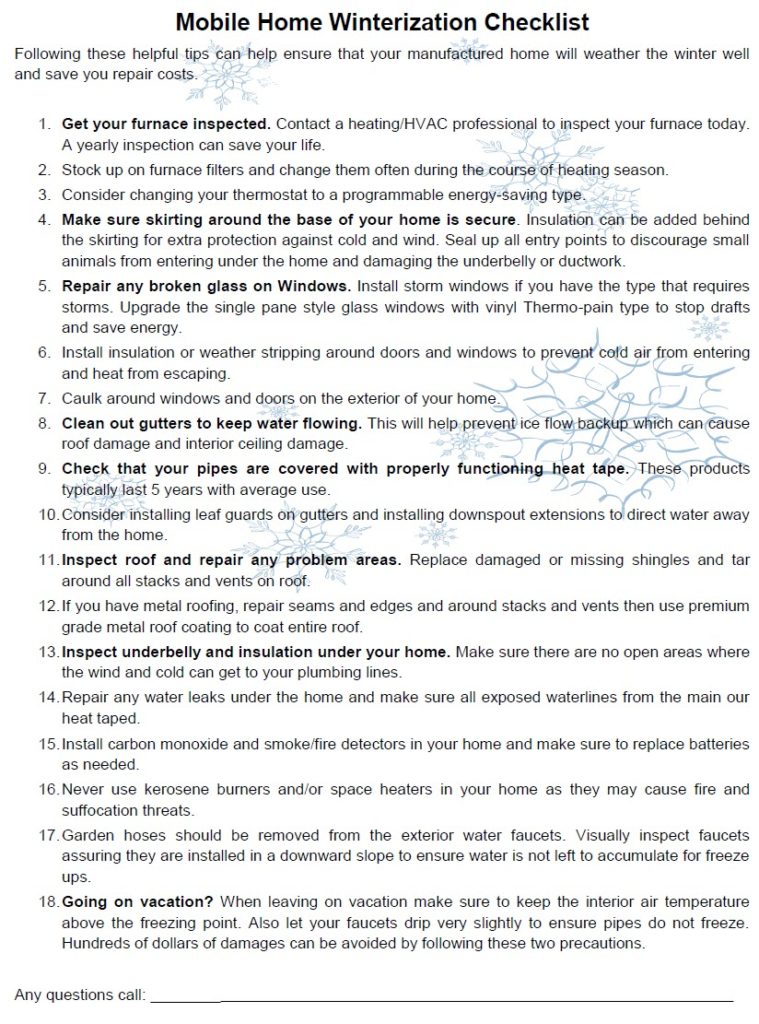 Helpful article: Winterizing your mobile home as a homeowner
If you are renting any mobile homes then the choice to add insulation and prepare for colder temperatures is completely your decision. Listen to your renters throughout the year and consider making improvement and updates as needed.
Many mobile homes from the 1970s throughout the 2000s naturally leak air from various locations in the walls, ceilings, floors, around windows and doors, etc. Addressing these air leaks with simple fixes such as caulking and adding foam will only add to the efficiency of your mobile home.
---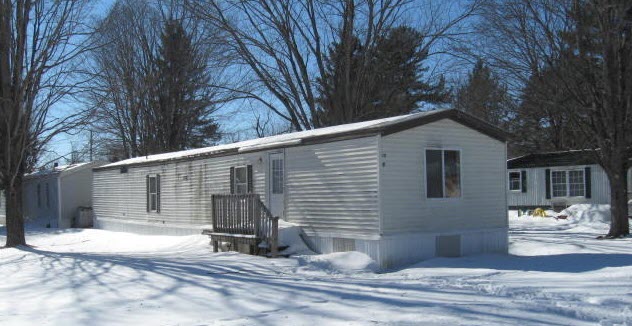 Finding VACANT mobile homes throughout the year…

Every month there are buyers and sellers, some months more than others. As an active mobile home investor you will continue investing throughout the year.
While many home owners prefer not to sell during the holiday months, some folks have little choice but to sell as soon as possible for various personal and/or financial reasons.
Some questions to ask while considering any vacant mobile home (anytime of the year)…
How long has this mobile home been sitting vacant for? Days, weeks, months?
Is the water or power turned on or off? It is usually turned off unless the park or owner had it turned on recently.
Will an electric or gas inspection be needed (prior to turning on the utilities) due to this absence in utilities being used?
Has this mobile home been vacant since the last big freeze? Was it vacant through the last/current winter? If so, has it been properly winterized?
Can you see evidence of anti-freeze splashes and residue around sinks, tubs, and toilets? Is there still water in the toilet bowls or tanks?
Are any water pipes visually broken?
Are you able to verify the water pipes are not broken? During winter, if the mobile home has been properly winterized the seller may want the water OFF (until you buy) due to the pipes refreezing.
What other structural and cosmetic repairs are actually needed?
How long will this home take to repair? Do you have an experienced handyman ready to make repairs?
What is your ideal exit-strategy for this time of year? Do you have a buyer's list ready when you rent or resell?
Do you understand the process moving forward? Do you understand the park rules, application process, time of year, buyers, what else is for sale, etc. What questions do you have about the process and steps ahead?
Can you trust the seller and/or park manager?
Will this potential investment be profitable, very profitable, or skinny?
---
Whether you are investing in 20 mobile homes per year, or only 2, protect your investment during the winter months by keeping the pipes from freezing and keeping your residents happy. Save money with preventative maintenance, adequate insulation, and common-sense heat-loss fixes mentioned above.
Did we
miss anything? Questions about your specific situation? Please comment below.
Love what you do daily,
John Fedro
support@mobilehomeinvesting.net
.
Related Videos:
.